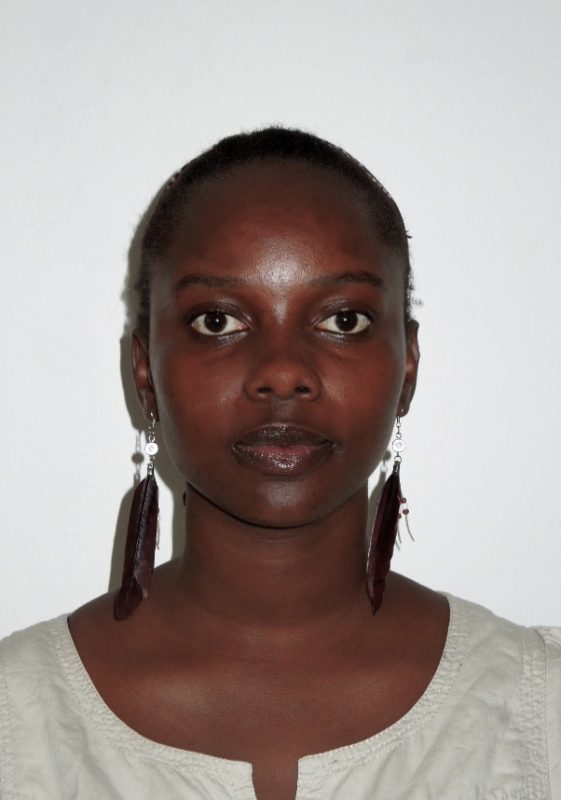 Rehema Chachage (Dar es Salaam, 1987).
My studio practice is concerned with the processes retelling and preserving what feminist scholars and activists have coined as (her)stories; using life histories of women and circumstances shaping their trajectories. It draws from (and is informed by) the rich oral storytelling traditions of Tanzania and the power that this practice has had in establishing and maintaining a collective narrative on a diverse historical phenomenon. The oral storytelling tradition is mostly preserved by women and handed down across generations through stories, lullabies, performances, songs and dance—some of which form part of the gradually diminishing rites of passage.
Over the years, my studio has evolved into a space where handing down of stories and histories, and engagement with them, simultaneously happen. Actively interacting with the performative process of archiving, as well as the performativity of the archive; I work alongside my mother, with whom I am in a constant intergenerational dialogue with. Through our performative element, the studio and the body of work that emerges from it, becomes a collaborative space and an act of reflection.
Our performative 'archive' untraditionally 'collects' and 'organizes' stories, rituals and other oral traditions, in different media; performance, photography, video, text as well as physical installations. These have often traced stories and histories directly tied to women in my matrilineal line; hence encouraging, and therefore enabling, the access to rare, unnoticed and/or otherwise ignored histories. Our untraditional 'shelves' are a home to a multitude of written texts; oral and aural stories; melodies; and relics from several re-enacted/performed rituals.
I have a BA in Fine Art (2009) from Michaelis School of Fine Art, University of Cape Town; and an MA Contemporary Art Theory (2018) from Goldsmiths, University of London.